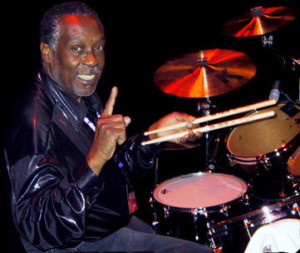 The Funkisphere continues to be saddened with another profound loss.. One of the most infleuential and most sampled  Drummers, Clyde Stubblefield, most known for this work with James Brown has passed away. Stubblefield joined JB  after playing with an array of notable performers to include Otis Redding.
Clyde joined JB in 1965 playing on, "Cold Sweat" in 1967. He also played on the hits, "Ain't It Funky Now, Black and Proud, Get On Up, Get Into It Get Involved, Funky Drummer " and the "Sex Machine" release.
Stubblefield left Brown in 1970 after Sex Machine to concentrate on studio session work and later create instructional Drumming videos.
Clyde explains to Harry Weinger the backstory of creating the rhythms of "Cold Sweat" and "Funky Drummer"        http://www.drummerworld.com/Videos/jaboandclydecoldsweat.html
He will surely be missed.